Descripción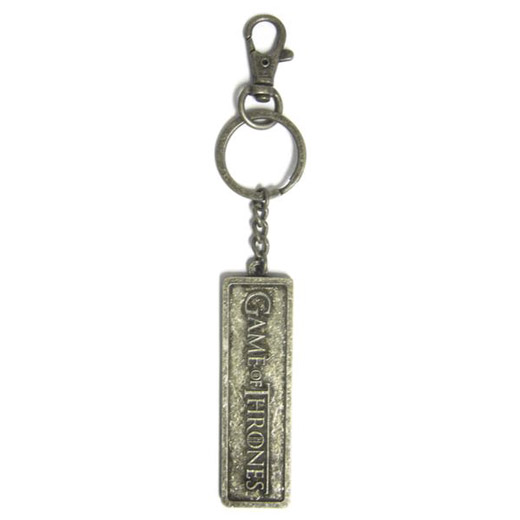 Un llavero obligatorio para todos los fans de la serie norteamericana Game of Thrones.
Un fantástico llavero de la galardonada serie Game of Thrones
La serie Juego de Tronos se basa en los libros Canción de hielo y fuego escritos por George R. R. Martin. La serie, producida por la cadena HBO y estrenada en 2011, cuenta con una legión de fans.
Todos ellos querrán sujetar sus llaves con este llavero de metal con el logotipo de la serie. También incluye un pequeño logotipo de la cadena de televisión HBO.
Es el regalo ideal para todos los fans de la serie Juego de Tronos.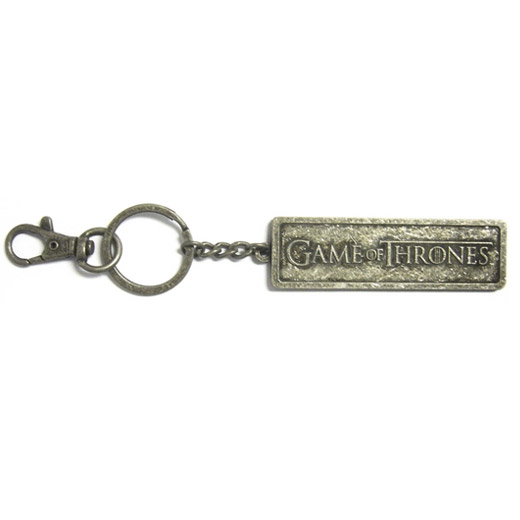 "My brother left no true born heirs. By right and birth and blood, i do this day lay claim to the iron throne of westeros. Let all true men declare their loyalty. The iron throne is mine by right. They will bend their knee or i will destroy them. The cold winds are rising". Stannis Baratheon.